Moon Fall is my latest short comic and it's published in WIPXL 2022 Anthology. This year we made a huge newspaper featuring the work of 39 comic artists, there's one comic per page! My story is about the moon, one day it fell to Earth...
I'll be uploading more photos of Moon Fall, post sketches and give more insight about how I created it. At the moment I post a few of the images I'm feeding on social media.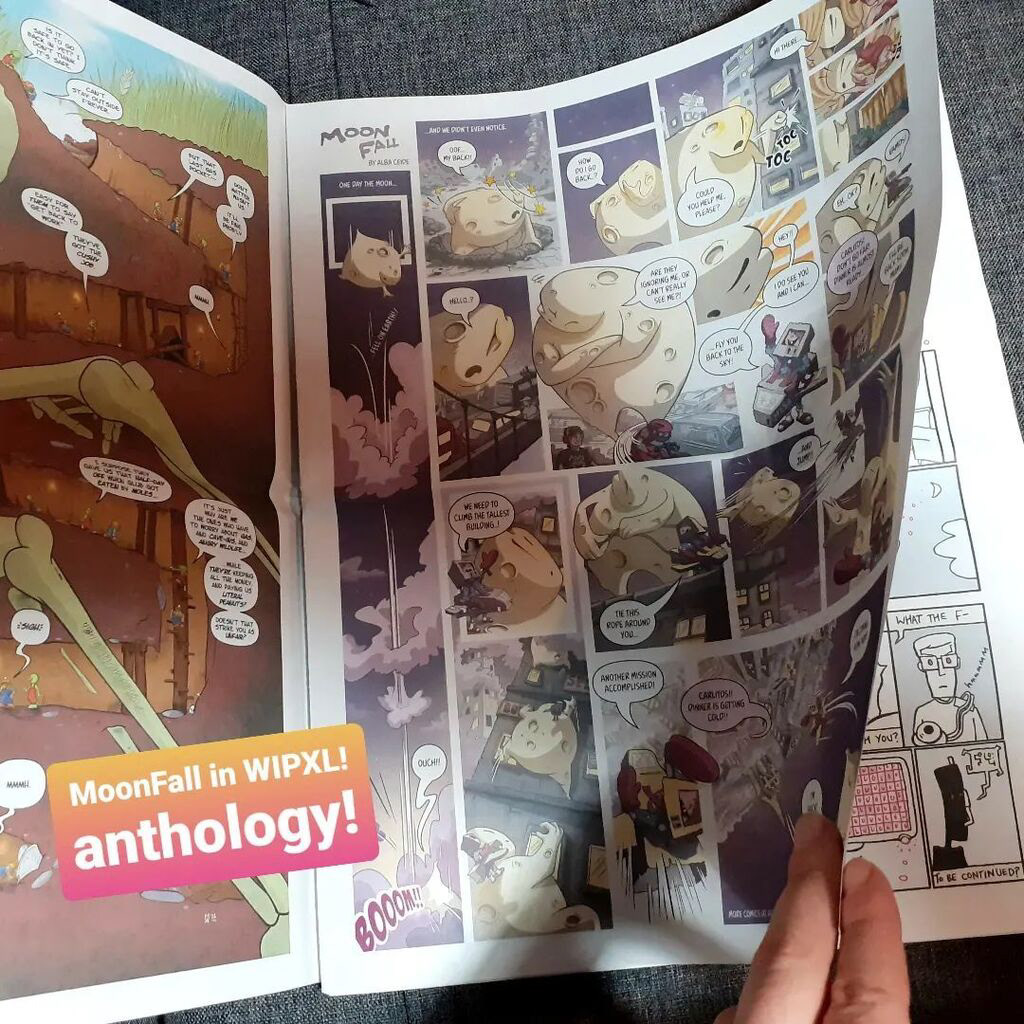 "Illustrated in Ceide's usual high energy, exaggerated and quirky style it's an absolute feelgood delight." Andy Oliver (
Broken Frontier's Editor-in-Chief). You can read the whole WIPXL
review
here and order the anothology
here
WIPXL is debuting at Thought Bubble Festival 2022 in table 139 in the Comixology Hall. The first part of my graphic novel Salamanca Blues is available at the same table.