The story of my comic starts in the city of Salamanca. These are the early concept art paintings that I did to visualize the mood, lighting and colour palettes of the environments for my story, which are inspired by real buildings of Salamanca.

After writing the story, I developed the characters and sketched the pages on paper:

The next stage was to create thumbnail studies to design the composition of the pages:

The following sequence of images shows the process behind one of my pages: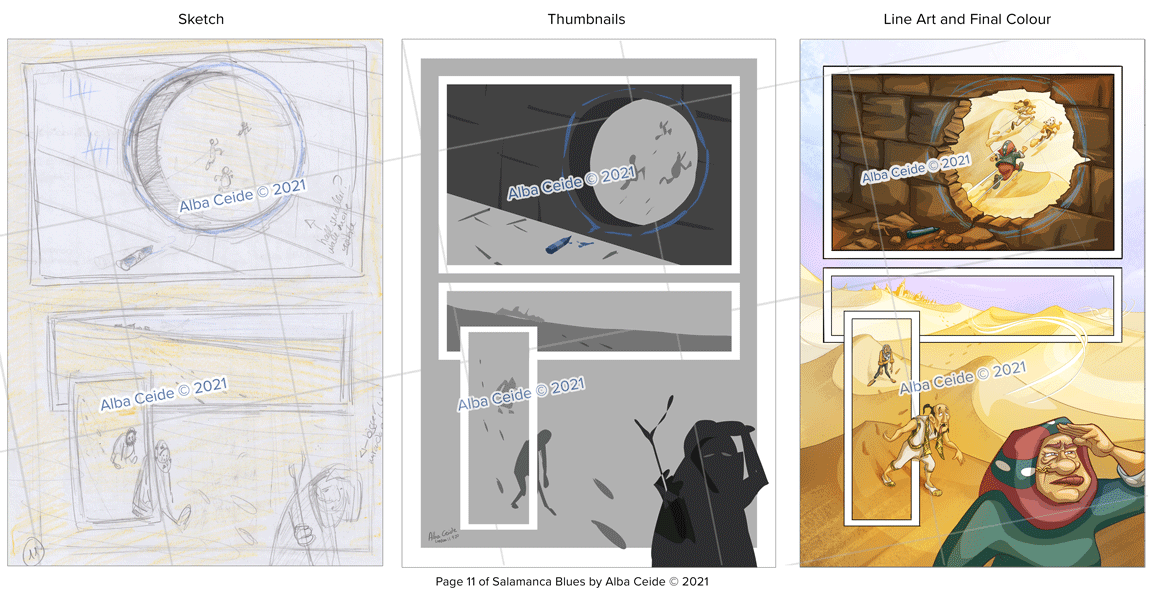 You can see my colouring process in the following video. I use flat colours, cel shading for the shadows and a few lighting effects.

I wrote an artice for Broken Frontier where I give a lot of insight about the research that I did to create Salamanca Blues. I comment on the visual references and ecological issues that inspired me. You can read it in the following link:
This is one of the images you'll find in the article. The scultures semi-buried on the desert of my comic are inspired on the real sculptures of the facade of Salamanca's San Esteban Monastery: