I'm currently working on my comic Salamanca Blues. The story starts in a very far future in Spain, amongst the ruins of the city of Salamanca and it continues exploring the environmental themes of my series The Earth Blues Series. This new comic comments on climate change issues and
religious
fanaticism, but with a touch of humor, fantasy and stylized characters. Salamanca Blues is a two issues comic and I'm currently finishing the first one which is a 32 pages story full of adventure!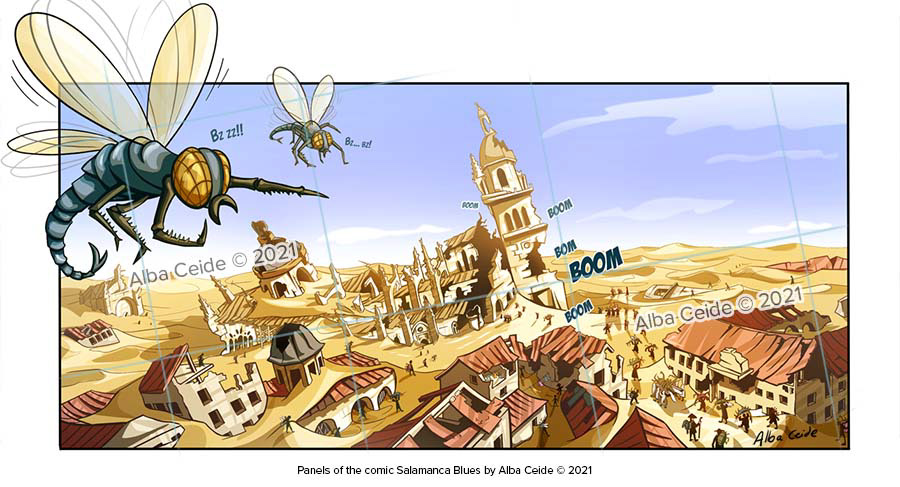 Salamanca is the city where I studied the first three years of my BA in Fine Arts and where some of my family lives now, so I travel quite often to this beautiful place and I'm very familiar with its architecture and its climate. It's a gorgeous city made of golden stones. When I started writing ideas for this comic, I painted some concept art to visualize the mood, lighting and possible colour palettes. You can see below a couple of these very early paintings: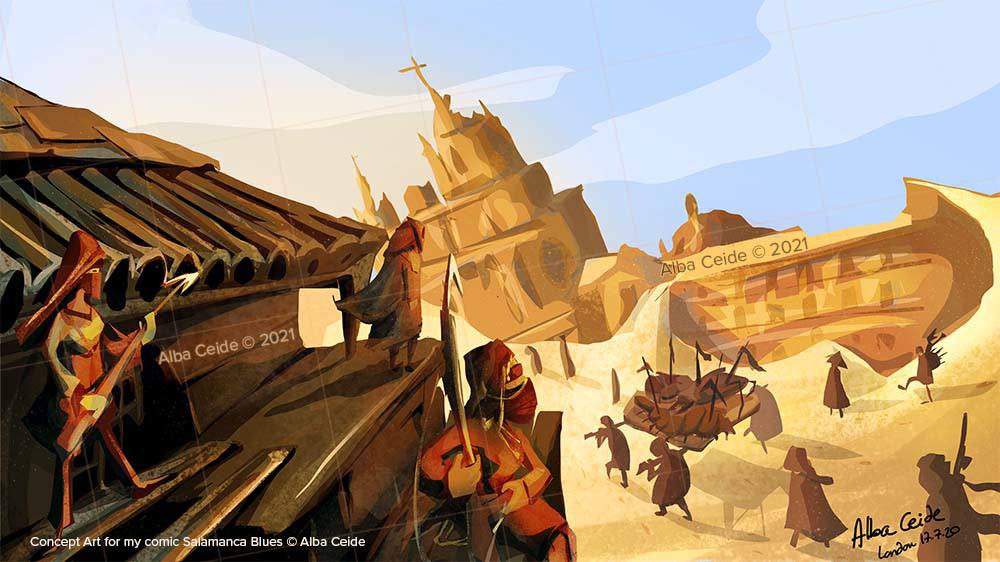 ​
Then I wrote the script and developed the characters. In the photos below you'll see the sketches I drew of the pages for the first issue.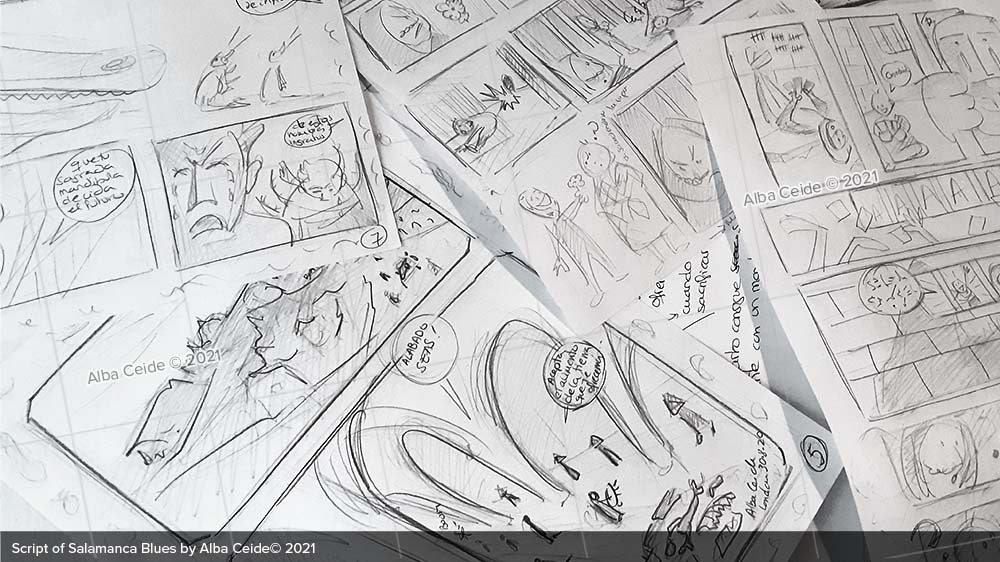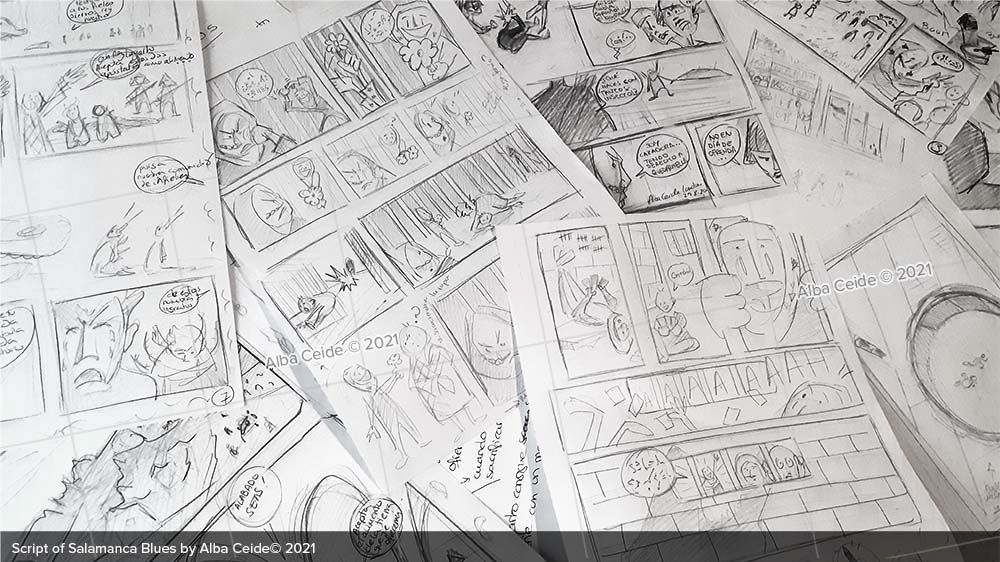 After writing and sketching the script, I did thumbnail studies to design the composition of the pages:


Below you can see an example of how I created one of the pages. From the rough sketch on paper to the thumbnail study in Photoshop and the final art for which I drew the line art in Sketchbook Pro and coloured it in Photoshop.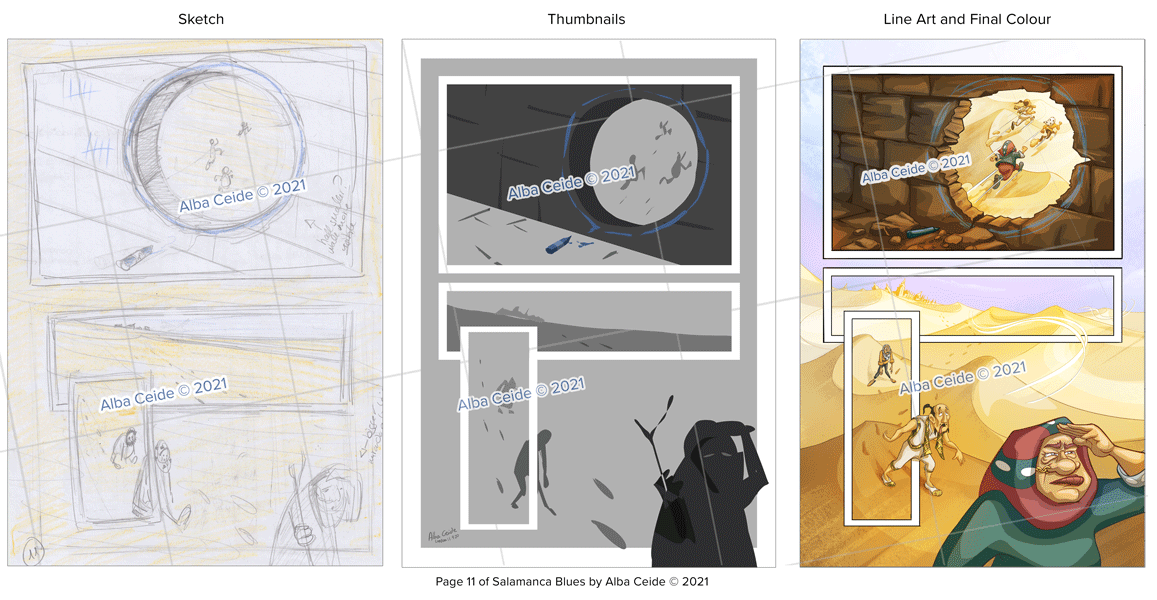 These are the main characters of the story: a priest, a hunter and an
illusionist: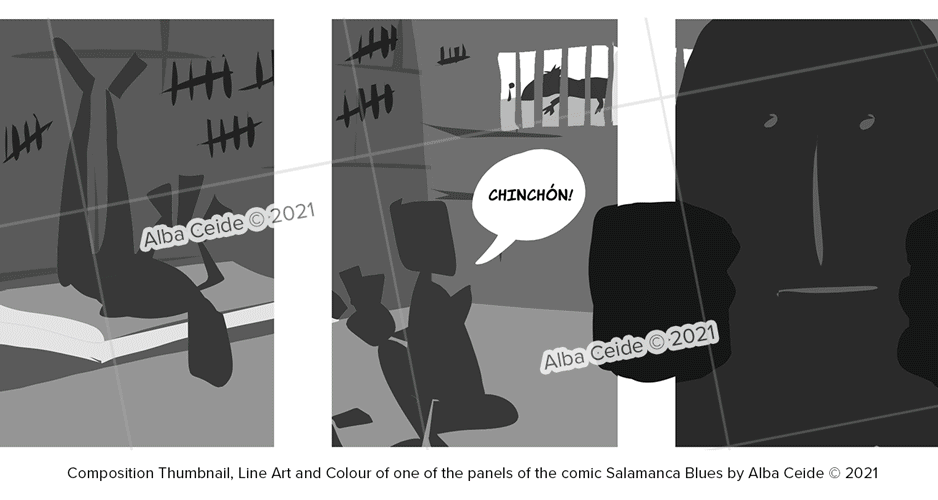 I'm currently looking for a publisher for this comic, which I can translate to English, Spanish, Galician and Italian. You can see below snaps of my most recent visit to this beautiful city where I photographed pages of my comic against landmarks that appear in my story: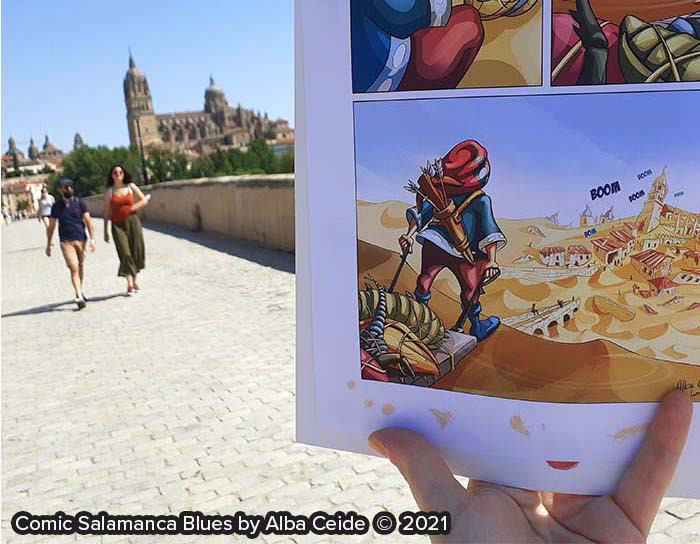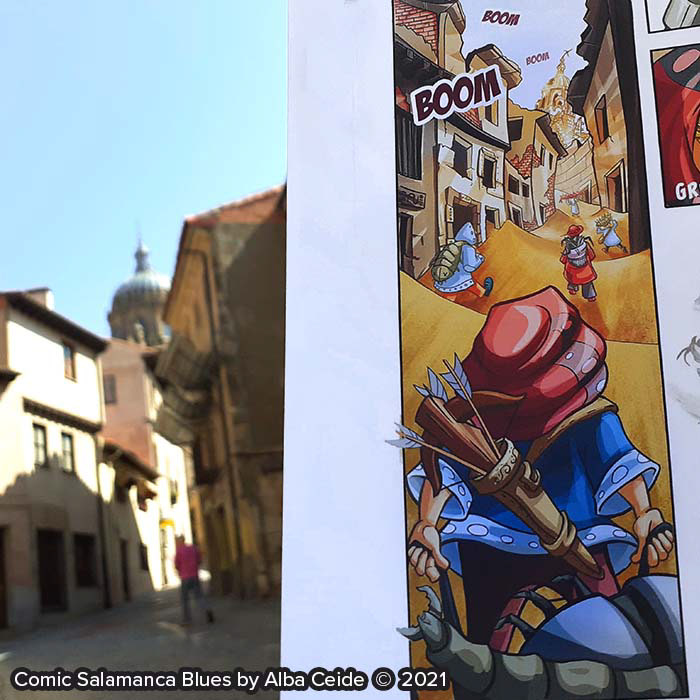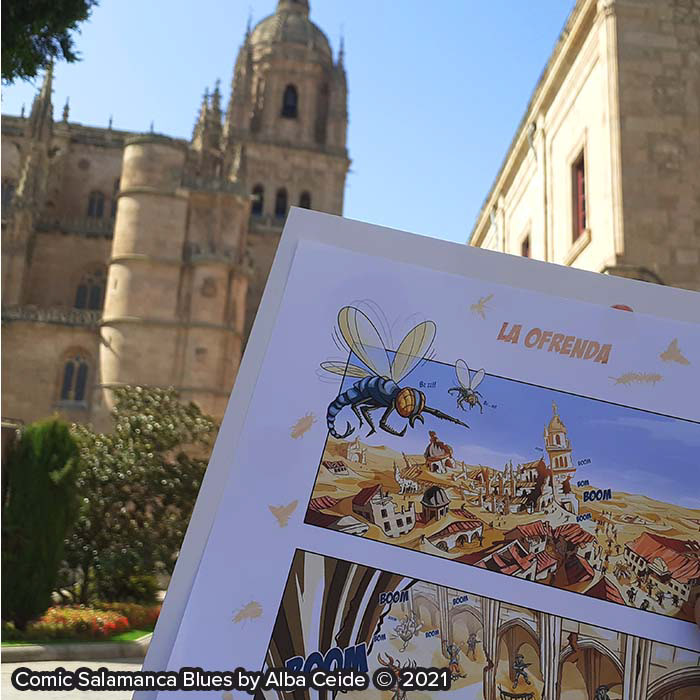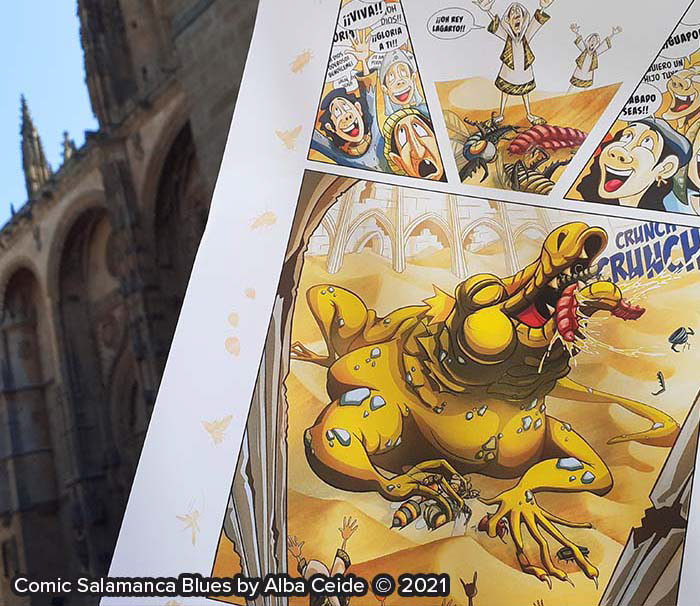 ​
I will be uploading to social media (Instagram, Twitter and Linkedin) and to this website more images from this comic very soon. In the meantime you can see some of the concept art I've done to create this comic on my
Visual Development Portfolio
.
​
If you are interested in publishing, let me know via the
contact form of this website